News
Stay up to date with our latest news
Vogue's Ultimate Shoe Guide Spring/Summer 2017
January 2017
DON'T let your footwear serve as an afterthought - next season, shoes present a crucial invitation to personality. Establishing a podium is the proliferating trend to watch: Erdem's  silk and leather flat-forms, Gucci's clever two-in- one platforms, Balmain'sembellished offerings and Prada's Seventies-inspired graphic numbers take us to new sartorial heights. Meanwhile, athletic-looking sandals are burgeoning (see Versace's take on Tevas), the stiletto is still thriving (see Saint Laurent's Eighties-throwback YSL heels) and kitten heels are enjoying the spotlight at Loewe and Dior. Step into the new season with the latest footwear news: see all the spring/summer 2017 shoe trends and styles straight from the collections below.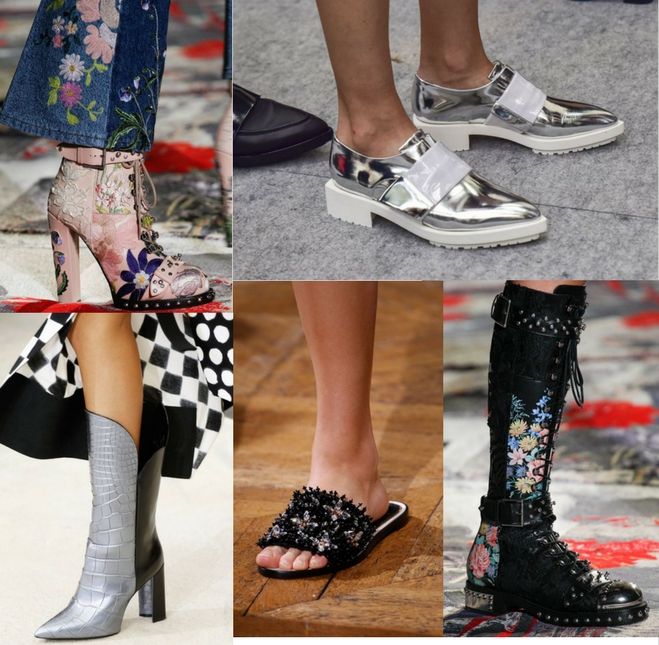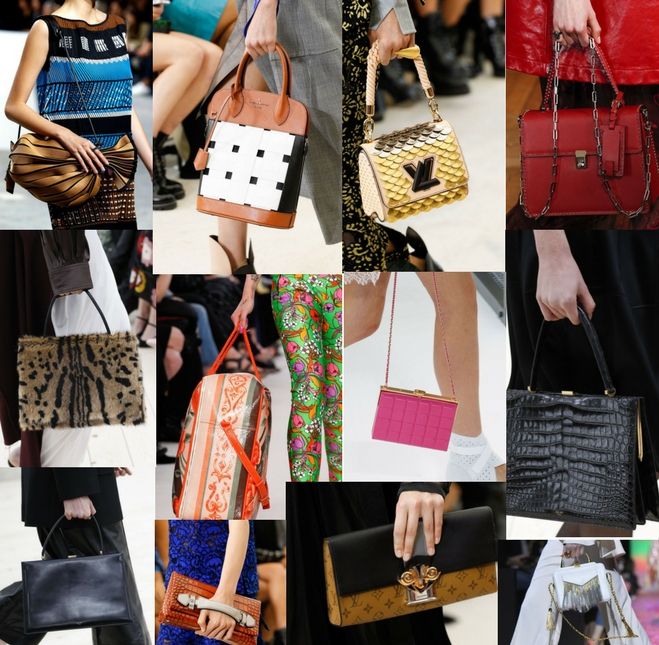 Ultimate Bag Guide Spring/Summer 2017
January 2017
The Spring/Summer 2017 shows are well underway, and we're already compiling our arm-candy wish lists for the season. The news so far? Good things come in tiny packages: at Valentino, lipstick cases were worn on chains round the body; at Hermès similarly tiny matchboxes were strung and hung from wrists; at Chanel, bags comprised miniature robots; while Louis Vuitton  went one step further on the digital trail and showcased miniature Petite Malle iPhone cases. At the other extreme sit Balenciaga's inflated thigh-slammers and Dior's attention-grabbing slogans, and somewhere in the middle, Céline's snap-fastening vintage-looking lady bags. Keep up to date and see all the Spring/Summer 2017 bag trends and styles straight from the catwalks.
GREEN - Colour of the Year 2017 Inspired By Nature And Influences Design
January 2017
Greenery is not a "green with envy" hue, unlike 2013's color of the year, Emerald, which symbolized luxury. Greenery actually taps into the opposite: minimalism. Pressman referred to a motto by fashion designer Vivienne Westwood that partly inspired Pantone to choose Greenery: "Buy less, choose well, make it last"—a concept that also influenced one of Westwood's collections. Pressman additionally cited how companies such as H&M have started environmentally-friendly lines, often made with recycled materials.
"At New York Fashion Week, the designers were explaining how we live in this modern world where technology will always exist, but there's this need to turn to design to go to the opposite side, to Nature," Pressman said.
Appropriately, Greenery was especially prominent on this year's runways, walking in various forms at Gucci, Kenzo, Bagelencia, Michael Kors, Zac Posen, and Cynthia Rowley.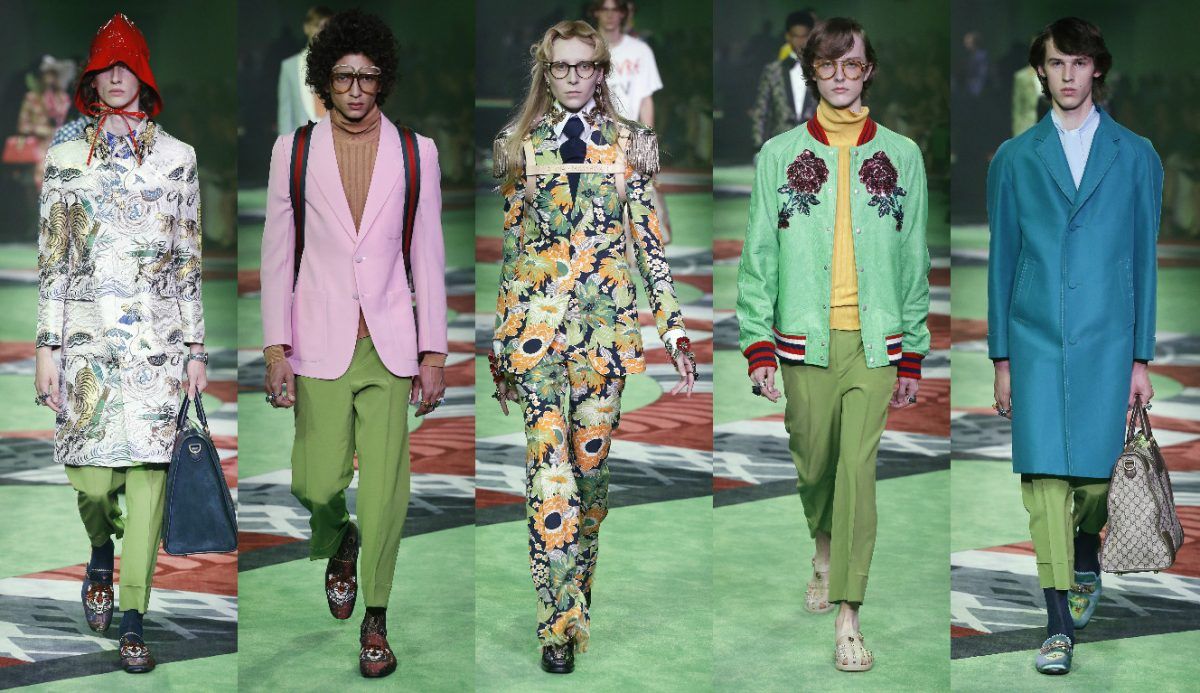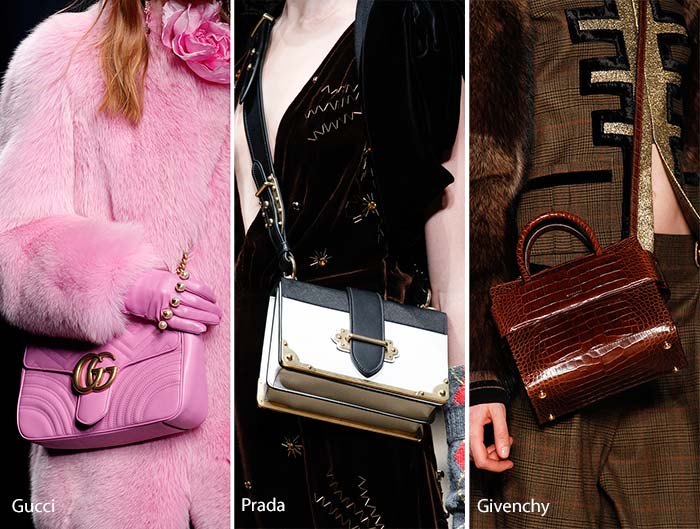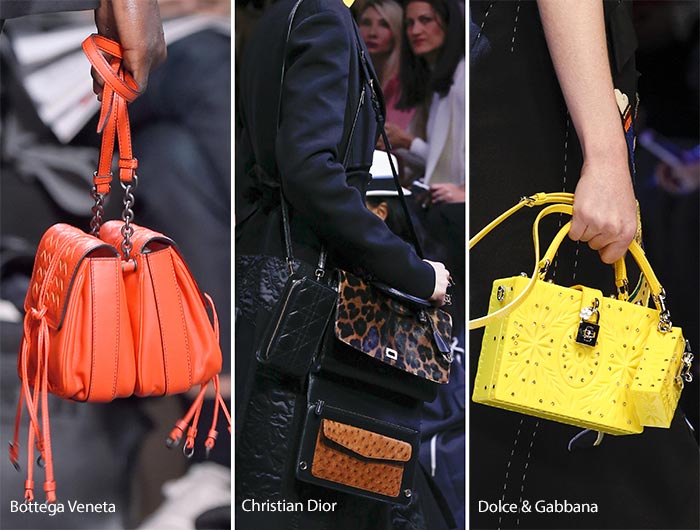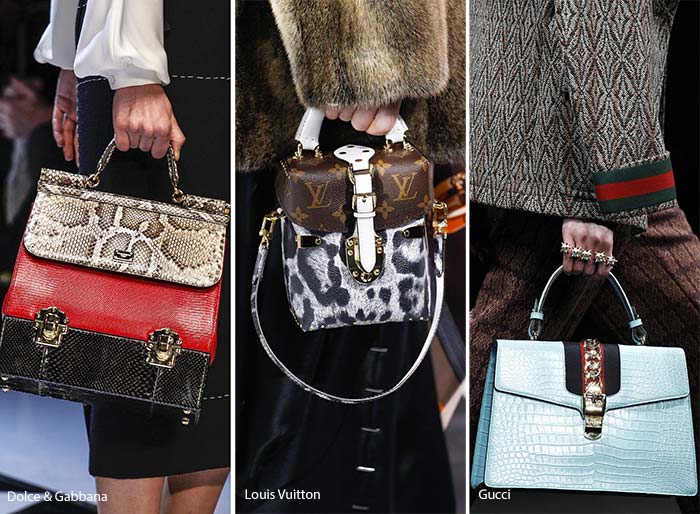 Fall/ Winter 2016-2017 Handbag Trends
December 2016
Is said that the way you hold your handbag speaks much about your personality, temperament and the mood of the moment. Whether you carry your cross-body bag in front of the body thus spitting out your feeling shy or wear your tote in the crook of elbow thus declaring status and position being your priorities, the fall / winter 2016-2017 handbags have their powerful say in this sphere to maybe demolish your habitual handbag scheme and the way of holding them. Hold your handbag speaks much about your personality, temperament and the mood of the moment. Whether you carry your cross-body bag in front of the body thus spitting out your feeling shy or wear your tote in the crook of elbow thus declaring status and position being your priorities, the fall / winter 2016-2017 handbags have their powerful say in this sphere to maybe demolish your habitual handbag scheme and the way of holding them. Here there are bellow the handbags style that announce 2017.
Cross-Body Bags
Drawstring Reticule Styles
De Rigueur Boxy Handbags
One Bag Is Not Enough
Furry Handbag Phase
Animal Skin Handbags On the Go!
Hands-Free Fanny Packs
Backpacks to Hold in Hands
Exquisite Minaudières Galore
Day & Night Clutches and Envelope Bags
Spicy Baguette Bags
Handbags with Metallic Effects
Half-Moon and Hobo Bags
Leave It Open
Bags with Swinging Tassels & Fringing
Bucking up with Bucket Bags
All Eyes on Straps and Handles
Cowgirling with Saddle Bags
Printed and Embellished Handbags
Vintage Frame Handbags and Purses
Trapezoid-Shaped Handbags Aplenty
Hello, Matchy-Matchy!
Bon Voyage Handbags
Searching for Unique Colorblocks
Top Handled Classic Handbags
Lots of Chain Straps
Velvety Handbags
The Smaller, The Trendier
Freaky and Eccentric Bag Designs
Adele's New Vanity Fair Cover Shoot Is Simply Stunning
November 2016
Vanity Fair just released its new December 2016 cover, starring Adele, and we're completely obsessed. The photo shoot features the singer in some of the most striking looks we've ever seen her wear, from a red gown billowing in the wind to an embellished tulle dress. (Sidenote: She would look stunning in either of these looks at the Grammys in just a few short months.)
In the accompanying interview, Adele discussed everything from her album writing strategy to her 4-year-old son, but we immediately zeroed in on her wise words about the importance of female mentors in her life. "Every day as I get older, I appreciate women more and more," she told Vanity Fair. "When you're between the ages of 15 and 19, maybe you see women as competition, as opposed to lifesavers and people that hold your hand and have experienced pretty much everything that you have. So the more women in my life the better." Amen to that.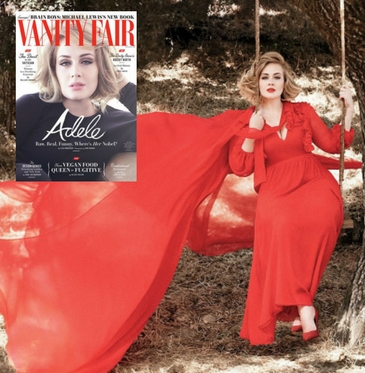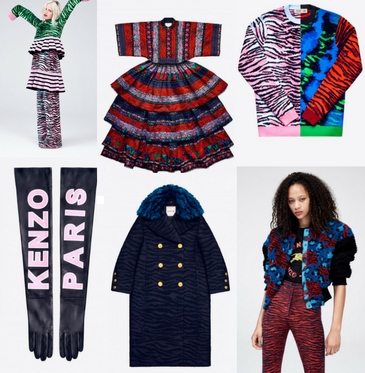 Kenzo x HM
The collaboration we've all been waiting for is here
November 2016
It came, it conquered, it broke the internet.
Yep, the long-awaited collaboration between  Kenzo  and H&M is finally here. The Swedish mega-brand have come up with a few crowd control measures, following the hysteria caused by previous collabs, and the sleep-deprived crowd were issued with pink wristbands so that they could leave the queue and then return at an allotted time.  Many eager shoppers camped overnight, essentially queuing for over eight hours to snap up the print-tastic collection.
The collaboration we've been eagerly waiting all summer to get our hands on is inching ever closer. This month an A-list crowd, including Lupita Nyong'o, Rosario Dawson, Chloë Sevigny, Sienna Miller and face-of the campaign Iman, assembled in New York to watch the collection come to life.
Mixing high-fashion with high-jinx, the show was creatively directed by Jean-Paul Goude, who as you may remember also shot the lively campaign. Pulsing with beat boxers, drumline dancers and a full string section, the models literally danced out onto the runway wearing the equally energetic collection.
Enjoy the collection
7 Reasons
to Wear a Clutch
October 2016
They look modern: There is something about the aesthetic that screams "graphic modern fabness" to my eye, especially when the clutches are rectangular with sharp corners.
They look minimal: Their strap-free integrity adds a simpler element to your outfit, which personally speaks to my minimal style.
They look different: Wearing a clutch during the day makes a different type of fashion statement to the oversized handbag.
They are unfussy: I've found carrying a clutch less fussy when they are mid-sized or smaller. Less bag equals less fuss. The fact that they are not hooked onto a body part, like a shoulder or elbow, makes me feel more carefree. And when I need both hands, I pop my clutch under my arm. That little trick works like a charm.
They are kind to your neck and shoulders: I generally don't carry bags on my shoulder or across my body because I find these styles less comfortable. Neck and shoulder pain is often the result of this type of bag style. So I clutch the straps of my satchels in one hand, or hook them into the crook of my arm. The way I already carry my satchels made carrying a daytime clutch less of a stretch.
They force you to carry fewer items: I've pared down the contents of my handbag even further to accommodate my smaller clutches. Lighter handbags make me happy.
You need a style change: Handbags are my favourite wardrobe item and very much part of my outfit. I'm enjoying how a clutch makes my daytime outfits look and feel different.
I still carry my satchels with pleasure, and prefer non-clutch handbags when I'm wearing a wool coat. Most of all I'm enjoying the change of switching out my satchels for clutches. The effect, for the moment, feels fresh.
Have I converted anyone to Team Daytime Clutch, even if it's just over the weekend and for a short space of time? If you're not convinced, I challenge you to road test the concept just once!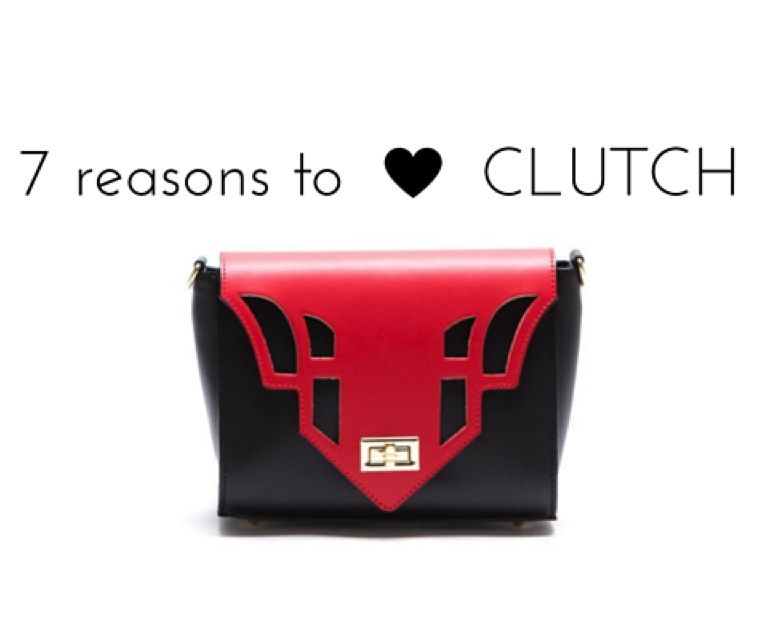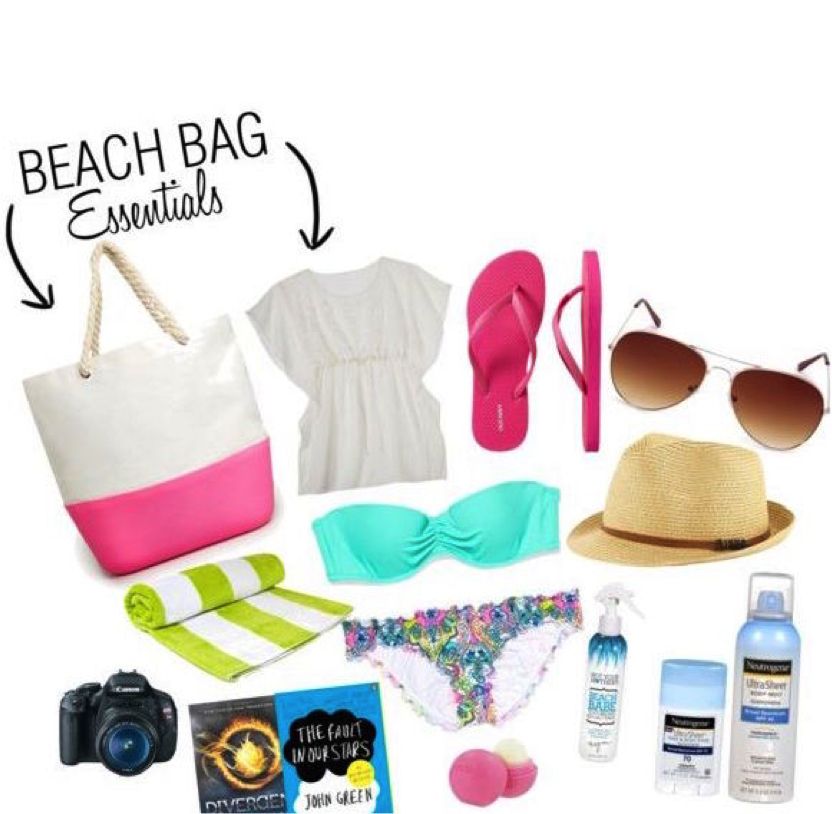 Summer Bag Essentials
for One Day at the Beach
September 2016
Beach Bag - Get yourself a spacious beach bag, with enough room to house bulky items such as beach games, bathers and bottles. You don't want to be carrying an arm-full of items, particularly if you've a long walk to the spot you wish to settle in for the day. A waterproof bag is a very practical choice for the beach as your belongings should stay dry.
Sun Cream - One of the most important things to take with you for a day in the sun;
Water - It's very important that you keep yourself hydrated whilst enjoying your beach day to avoid sunstroke and other related illnesses; with increased sweating in the sun, we tend to lose a lot of fluids, so it's important to drink moderate amounts of water often to avoid getting thirsty and therefore dehydrated.
Towels - Taking one towel per person is ideal, as it can be quite impractical to share; if you intend to use a towel for lounging on – you might want to bring a spare for drying off after a swim.
Beach mat - For those travelling in a group of two or more a beach mat is a practical choice as it saves you from having to dry off on a very sandy towel.
Swimwear - Even if you don't like swimming in the sea, it's a good idea to bring appropriate swimwear with you; for sun bathing, paddling, and playing in the sand or even just to ensure your clothes don't get messy!
Sun hat - A must for young children in particular; a sun hat protects delicate skin on the scalp from becoming damaged and burnt – it can also keep you cool. Choose a hat with a wide brim, so the side of your face and neck is protected too.
Sun glasses - Protect your eyes from UV rays and avoid squinting (which tends to lead to a headache) by packing a pair of UV protection sunglasses.
Umbrella - A large, fabric sun umbrella is the perfect way to shield yourselves from the sun's rays. However well you tan, you don't want to find yourself sat in direct sunlight for too long, particularly in the middle of the day; this can lead to sun stroke as well as severe sun burn. An umbrella is also a handy way shield from any gusty winds that might sweep across the beach.
Book - There's nothing more relaxing than being able to while away the hours with your nose in a good book; but however engrossing, be sure you remember to put it down and apply sunscreen regularly!
Camera - For capturing all those magical moments of course!
Have a happy holiday!
Shoes
to die for
August 2016
Heels they simply have the power to make a girl fly. It is really wonderful how a heel makes any beauty soo happy. In-fact many believe the higher the heels the more happy a lady would be. And therefore we present you a collection of awesome high heels that you must have.